Add an additional Flight Receiver to your Pro Kit.
Features:
2 x SDI out Receiver
Indicator lights
Pair up to 4 Rx with 1 Tx
IDX and Anton Bauer v-mount battery plate available for Rx
Applications:
On camera
Steadicams
UAVs
Car to car
Remote head operation
Focus pulling
Receiver Includes:
(1) NEBTEK Flight Receiver
(1) AC Power Supply
FLIGHT RX BATTERY (OPTIONAL)
The battery plate allows you to power your Flight Receiver with an Anton Bauer or IDX battery. For an additional +$109 your receiver will include your choice of Anton Bauer Gold Mount adapter plate or IDX adapter plate with V-Clip.
NEBTEK has also included a Passthrough option (+$218) for customers who want to power both the Flight Receiver and an Anton Bauer or IDX compatible device.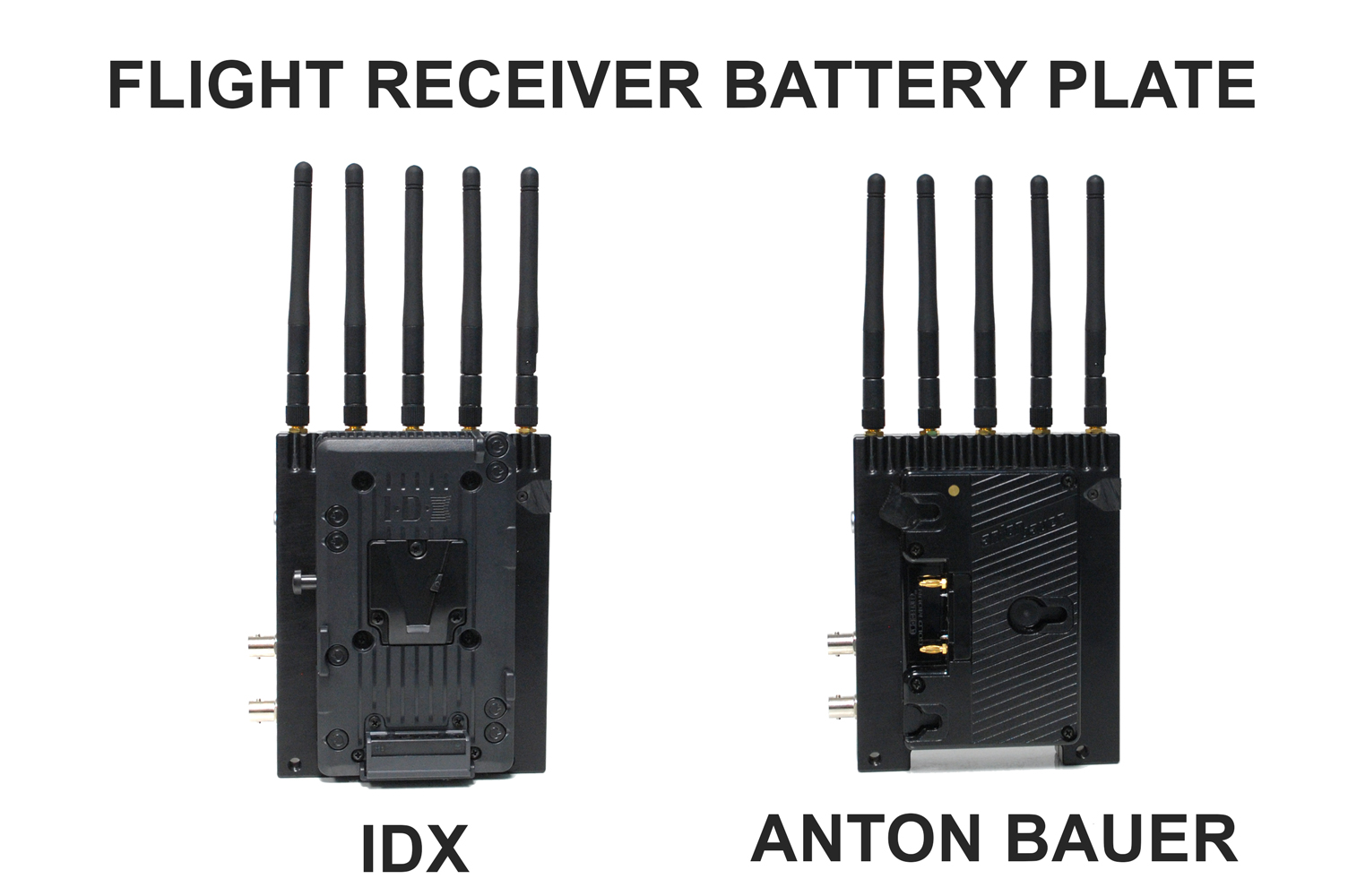 NEBTEK REWARDS PROGRAM
The Nebtek rewards program will be starting November 1, 2016. The new program will give store points on every purchase made through the online store*.
Nebtek Branded Products
Every $100.00 USD = 2 Points
Other Brands
Every $100.00 USD = 1 Point
1 Point = $1 USD
Your account will be credited once your order has been shipped. You can use your points on any future purchases from the online store.
Points must be used within 365 days after the points have been issued. Any points not used within the 365 days will be lost.
*Points do not apply to Qtake systems, Qtake HD Software, QOD+ or cart systems.
Nebtek is a sales and rental house for everything video assist from cables and battery adapters to monitors and recorders, we are located in Salt Lake City UT, Sun Valley CA, and Atlanta GA. Check us out online or give us a call at (801) 467-1920