We want to thank all of our customers
For over 30 years Nebtek has been the go to company for video assist solutions. We love what we do and we enjoy helping our customers. Our customers expect the very best deal at the best price and we achieve this by updating our prices and product line frequently. We want to show even more appreciation by starting our very own rewards program for our online store. Starting November 1st, every qualified purchase made online* will give you 1% back in credits toward your next purchase. For those who purchase Nebtek products frequently, we will give 2% back in store points (details below).
We enjoy what we do and we hope that you will make Nebtek your main source for video assist and production equipment in the future.
#TeamUpWithNebtek

NEBTEK REWARDS PROGRAM
The Nebtek rewards program will be starting November 1, 2016. The new program will give store points on every purchase made through the online store*.
Get back 1% in store credit when you buy products from our online store. 2% for products manufactured by Nebtek
Your account will be credited once your order has been shipped. You can use your points on any future purchases from the online store.
Points must be used within 365 days after the points have been issued. Any points not used within the 365 days will be lost.
*Points do not apply to Qtake systems, Qtake HD Software, QOD+ or cart systems.
How to redeem points?
Redeeming your points is easy. To get to your account, sign in and select the little person icon above the "sign out"text.

Or find the selection at the bottom of every page.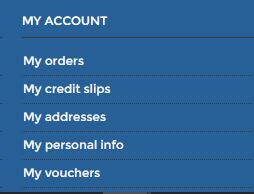 Once in your account, select the the "My Rewards Program" tab.

My Rewards Program will show all of your qualified transactions, which transactions you've transformed into vouchers, and what points you have available to transform into a voucher.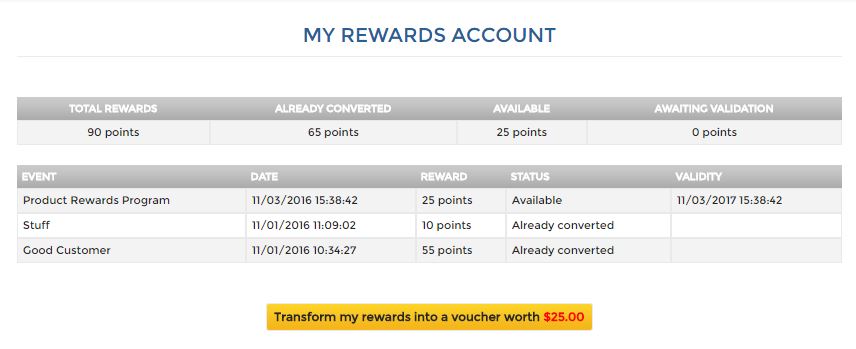 Select the yellow button to transform your available points into a voucher. After transforming your rewards points into a voucher you will be taken to "Your Vouchers" page.

This page shows your available vouchers listed on your account and their expiration date.
You can use the code on check out, but don't worry, the cart will remind you of any vouchers you have available.

Just select the voucher you would like to use and it will be added to the shopping cart.